30th July 2022 - 17:18
Regatta Media
A big thank you to The Tourism Authority of Thailand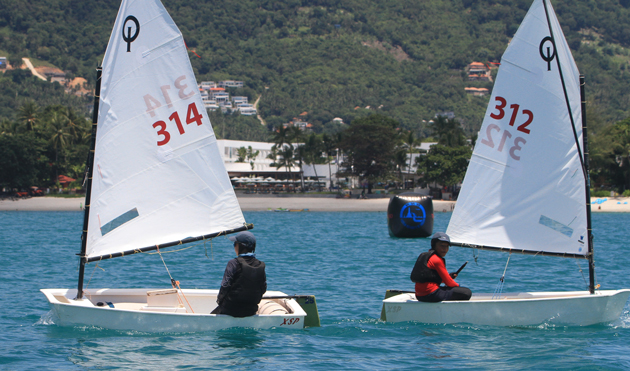 Events like the Samui Regatta simply don't happen without support and sponsorship from the local communities.
For any event in Thailand an essential partner is the Tourism Authority of Thailand, working in conjunction with the many local authorities. The project has been spearheaded by Khun Joe, through the Tourism Association of Koh Samui who has worked tirelessly to bring Samui's longest running sports event back to Chaweng Beach for 2022.
Our Co-Sponsors: The Tourism Authority of Thailand, Bangkok Hospital Samui, Coca-Cola Haad Thip, Nora Buri and Nora Beach Resorts and Spa, Chaweng Regent, Chaweng Garden Beach Resort, Baan Chaweng have supported us by providing venues, product, equipment and hotel rooms to offer our competitors with the level of service we pride ourselves in offering here in Samui.
Local Supporters: True Internet, IFS Security, B&G Electronic Marine, Saad's Watersports team for the on-water support boats and Phuket's VAC for the stage, sound and lighting.
Our Media Partners and photographer - SEA Yachting, Scott Murray.
And we cannot forget our hosts, Banana Fan Sea Resort and Spa and its fantastic team who provided a great host venue, providing fantastic food for the social events and providing a the new home of Samui Regatta.
We need to thank a whole raft of Volunteers, most of whom remain in the background, but nevertheless make a major contribution to the success of the regatta.
Our International on-water team is headed by Chandran (MAS), Eddie(AUS) and Susi(GER) and Navi (THA) – our Jury chairman, who you thankfully do did not see too much, and the whole support team from the Royal Thai Navy 3rd Fleet who transported the fleet of over 40 boats and 200 compeetitors and supporters from Phuket, Songkla and Sattahip.
But, The un-Sung heroes of any regatta are the backstage Team. We have a crew from Regattas Asia supplemented by Students from Universities in Phuket and Surat Thani. You usually see them running around the regatta early in the mornings, putting up banners, serving drinks.
All led by Kae Wattana, Managing Director of Regatta's Asia.
And finally, our the competitors. Without your support we would not have a regatta. Thank you from all of us and please put the dates of next years regatta in your diary and tell your friends about Samui Regatta.
The 20th Samui Regatta: 20th – 27th May 2023.